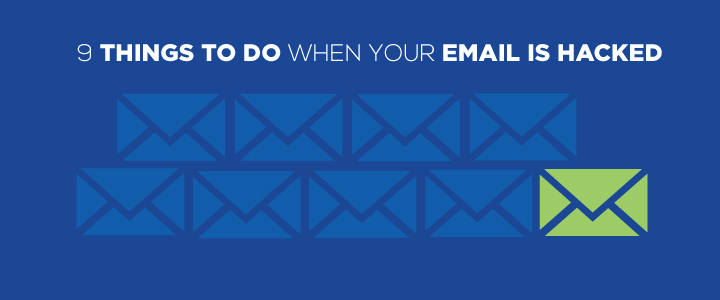 Happy Monday and welcome back to our weekly roundup of email security news! This regular publication is released every Monday to ensure you're up to date on all the latest news surrounding email security and ready for the week to come. We'll recap the most recent email exploits and give you the knowledge necessary to properly secure your proprietary information and confidential data. This is the July 21, 2013 edition providing information about the what to do when your email is hacked and much more.
Enjoy and, as always, be sure to check back next week!
9 Things to do When Your Email is Hacked
The likelihood that you will be exposed to a phishing scam at some point is relatively high. The question is what do you do when it does eventually happen, to keep both you and your friends safe.
Congressional Aides Warned of Email Security Breach
Congressional aides in the U.S. Senate and House of Representatives said on Thursday that they were notified of a potential security risk involving email and other accounts.
Fake Emails on the Rise, Warns Telstra
Billions of hoax emails are sent every year around the world with Australians inevitably getting targeted according to Telstra.
Over-Confidence in Email Habits Could Prove Costly
The optimism bias, which makes people believe that they are more secure than their fellows, is shown to be alive and well in the use of email
Better Business Bureau is Alerting Business Owners to Scam Emails Pretending to Come From Dun & Bradstreet (D & B) and Involving BBB
According to their website, D&B is a leading source of commercial information on businesses. The email, which provides a phony complaint identification number, claims a customer filed a complaint against the local business with D&B, has prompted calls from several local businesses.
Spear-Phishing: What Banks Must Do
The Federal Bureau of Investigation recently warned of an uptick in spear-phishing attacks targeting employees across numerous industries. And the final results of Information Security Media Group's  2013 Faces of Fraud Survey confirm that the financial services sector is among those seeing the increase in targeted phishing attacks.
Passwords of 1.8M Ubuntu Forums Compromised in Hack
Canonical – the UK company that develops the distro – has confirmed that the username, password, and email address of all the registered forum users have been compromised.